Phyllodes staudingeri Semper
Phyllodes eyndhovii staudingeri Semper, 1901, Die Schmett. der Philippinischen Inseln., 2: 576.
Phyllodes diversipalpus Prout, 1924, Bull. Hill Mus. Witley, 1: 437.
Phyllodes staudingeri Semper; Holloway, 1976: 29; Kobes, 1985: 31.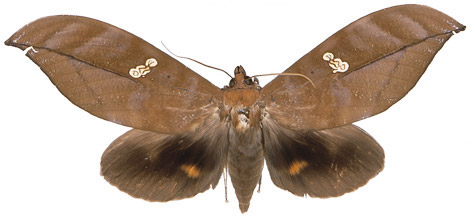 Phyllodes staudingeri


Diagnosis. See the previous species.

Geographical range. Sumatra, Borneo, Java, Philippines, New Guinea.

Habitat preference. Four specimens have been noted, three from lowland forest (70m, Labi, Brunei; about 300m, Tawau, Sabah), and one from 1930m on G. Kinabalu.