Scopula hyphenophora Warren
Craspedia hyphenophora Warren, 1896, Novit. zool., 3: 310.
Scopula hyphenophora ambiguiceps Prout, 1938 Gross-Schmett. Erde, 12: 205.



Scopula hyphenophora

(x 1.16)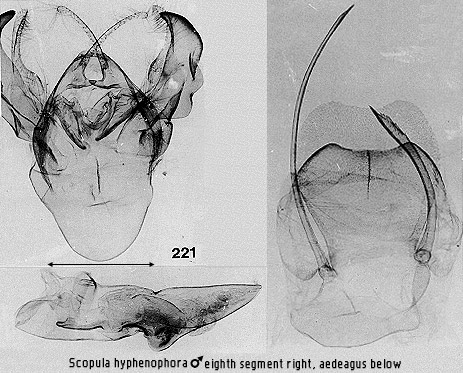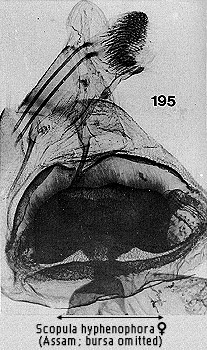 Diagnosis. See S. vacuata Guenťe.

Geographical range. N.E. Himalaya; Peninsular Malaysia, Borneo, Bali (ssp. ambiguiceps).

Habitat preference. All five records are from lowland forest: primary and secondary forest near the Danum Valley Field Centre, Sabah; alluvial forest and forest on limestone at the western end of the Melinau Gorge, G. Mulu National Park, Sarawak.